S.T.A.N.D featuring John Lee and Sam Brown
February 25, 2022 @ 6:30 pm

-

9:00 pm
This event is being shared as a courtesy
STAND. is a network of Christians committed to being God's voice & light, upholding the divine liberty of the Gospel of Christ in America.
About this event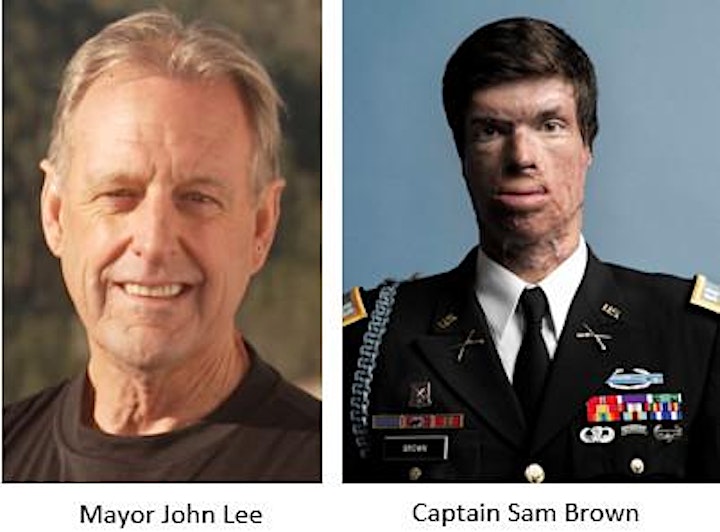 Event speakers will be:
John Lee, the mayor of North Las Vegas, will be our event's keynote speaker. John, a former Democrat and member of the LDS church, is running for govenor of Nevada. Lee proved his metal in Nevada's legislature by repeatedly standing firm on his moral and Constitutional convictions, against his party that chose to go astray from the best interests of Nevada. Later, when elected Mayor, John grabbed hold of the problems of the city of North Las Vegas and delivered it from virtual bankruptcy into an admired and financially sound municipality that has now earned it one of the highest ratings of any corporation. A leader of such conviction that even while a Democrat, John voted for Donald Trump twice and firmly rejected the Democrat/Socialist agenda of Washington DC and that of governor Sisilak of Nevada. Recently, after having switched to the Republican party, John told several hundred members of the state's largest Republican club that he is "pro-gun, pro-life, pro-God and pro-Republican."
Sam Brown, a Christian and former captain in the U.S. Army is running for U.S. Senator of Nevada. Sam suffered severe injuries in Afganistan. But he didn't cave in. Sam decided to stand up for Nevadans and to fight for our state and our nation. Sam boldly stated, "Our Constitution is under threat. Freedom of speech; our right to keep and bear arms; the 10th Amendment protections for states, like Nevada, to create laws and govern independent of the federal government; and the fundamental liberties that make us Nevadans and Americans would be immediately surrendered, if they have their way."
"Like our Founding Fathers, I stand against an all-powerful government that is the sole guarantor of our rights. Sadly, however, there are some who are willing to exchange hard-earned freedoms and personal responsibility for more government control — a trade all too willing to be made by lifelong bureaucrats and career politicians… [who] pose a grave risk to us, and our republic, because of their corruptibility and lack of accountability."
Sam will be the lead-off speaker at this event.